The project for the refurbishment of the site Devil's Heath in Osnabrück, is a joint, cross-site project within the M&P Group. The development of the concept for groundwater remediation at the site Devil's Heathwas carried out by M&P Ingenieurgesellschaft at the Osnabrück site. The employees at this site were responsible for monitoring the remediation and providing expert advice to the client. The planning, construction and operation of the groundwater remediation plant was carried out by the employees of MuP Umwelttechnik at the Heidelberg site.
Thanks to regular maintenance appointments and close cooperation between the two M&P sites, a successful refurbishment has now been underway for just over two years. Both parties have grown at this joint plant location as part of this project and have gained a wealth of experience.
After the first year of operation, MuP Umwelttechnik carried out a plant inspection, checked the condition of the plant and prepared it for further successful long-term operation. In the course of this, further pending measures were also discussed to ensure target-orientated plant operation. For example, a change of activated carbon in the adsorber tanks was planned for a few months later and successfully implemented in close co-operation.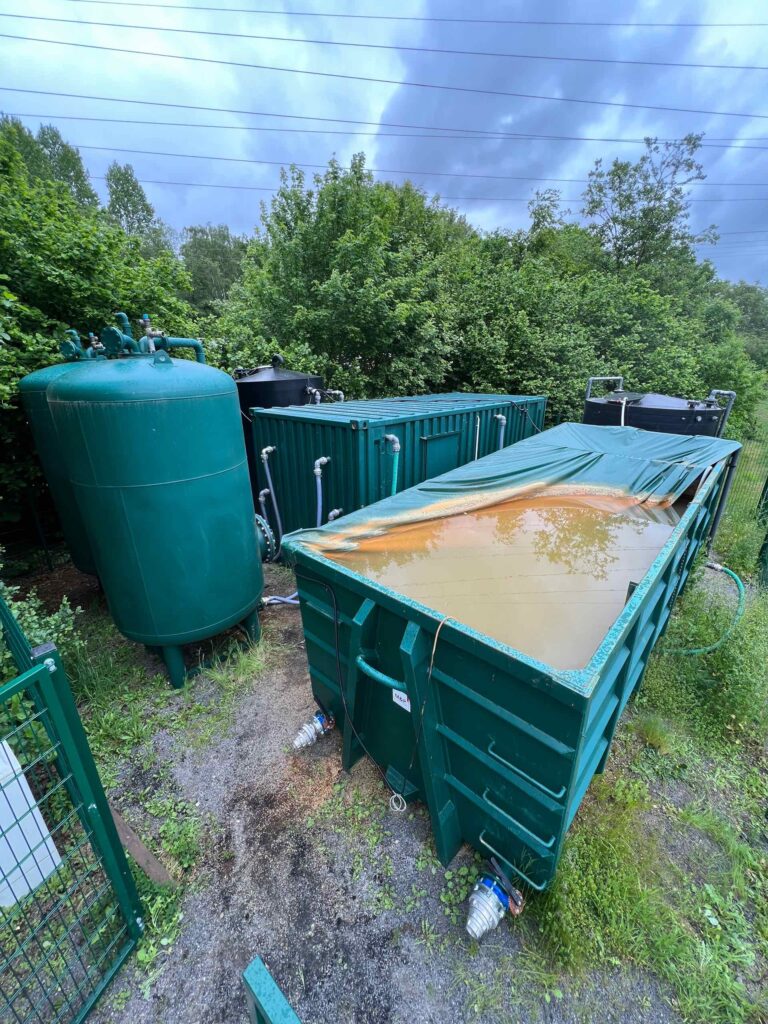 Now, at the end of a second successful year of operation, the success of the refurbishment was evident, among other things, in the removal of oxidation products that had accumulated and had to be disposed of in order to keep the plant running successfully.
The measure to clean the affected system components was planned in close coordination and collegial, cross-site cooperation and carried out together with regular maintenance work, accompanied by the employees of MuP Umwelttechnik.
The cleaning measure will maintain the plant's efficient performance status in order to ensure that the groundwater contaminated with pollutants can continue to be purified without disruption in the future.